By Nic Bartell | November 15, 2017
Why Use the "Centerline" Technique?
Whether you are an experienced martial artist or a novice practitioner understanding how to use the "centerline" can help you take your fighting skills to the next level. The "centerline" is both a concept and a technique that can make your attacks faster, more powerful, more effective, and easier to perform. Learning to leverage the mechanical advantage of the "centerline" allows a practitioner to overcome larger, more athletic opponents by maximizing the effect of the power applied to a technique. Knowing how to maintain "centerline" control allows a practitioner to dominate an opponent with strategic, leveraged positioning.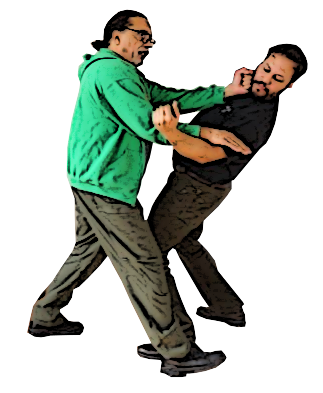 Advantages
Because you are unable to use your arms and legs to block attacks to your back, your back is the most vulnerable area on your body. When we focus on "centerline" we face our opponent squarely which keeps your back away from them and away from threat. By eliminating your most vulnerable target, center facing allows you to focus your energy and movement on protecting the parts of your body that you can actually defend.
When you face your opponent squarely and align your centerline with their body you can attack them with both hands without having to change position or orientation. With both hands within attacking distance, your opponent is kept on their toes by the constant threat of attack from either side. Because your hands are equidistant from your opponent you can also perform simultaneous striking and blocking, this means that as you block their strike you can hit them at the same time, which gives them a reduced chance to counter or recover.
With both hands readily available for attack or to respond to incoming threat, center facing is advantageous for both defensive and offensive maneuvers. Occupying the "centerline" allows you to maintain a leveraged position which makes it more difficult for your opponent to control your balance and easier for you to upset theirs. With hands positioned on the "centerline" you naturally block your most vital areas from direct attack and hands are evenly positioned to respond to attacks on either flank.
Applications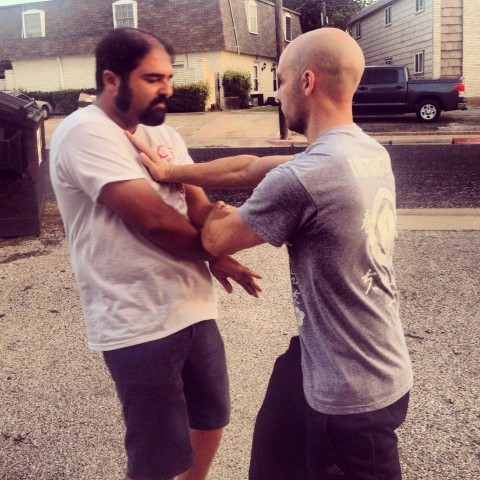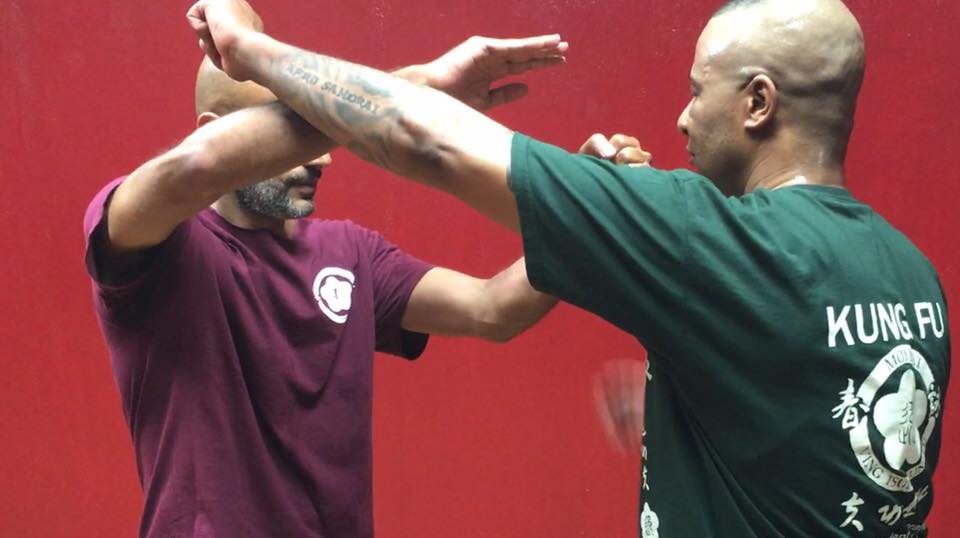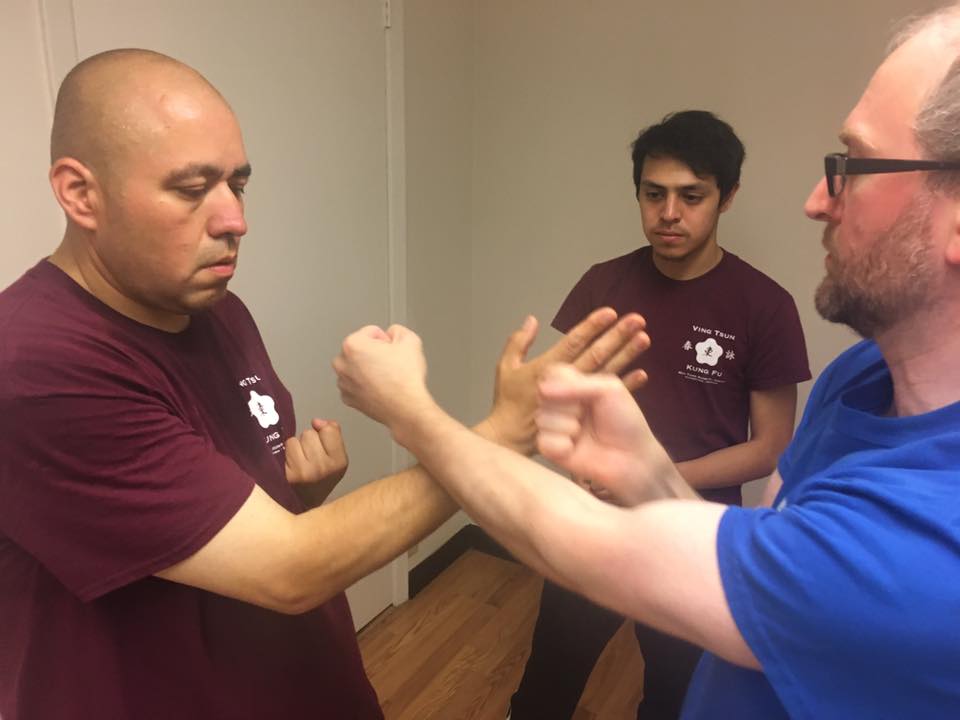 Training Methods
For some the centerline technique may not be obvious nor even feel comfortable after years of practicing some other strategy, the following are a few of the training methods than can help develop a feel and understanding of the "centerline" technique.
Siu Nim Tau
Pak Sao
Practical Pak Da
Want to Learn More?
The best way to get a feel of what "centerline" is really about, is to participate in a class at our school. We have an introductory program that includes two classes (one private lesson and one group lesson). Participating in this program will give you a really good idea of what we do and its practicality. You can sign up for that program via the links below.
More about our school:
Where to start: